We bend, cut and machine metal to give it any shape you can think of.
We are specialists in the field of
sheet metal forming
and
flow-forming
, with 4.0 Technology, computerized, interconnected
CNC-spinning lathes
and
2D and 3D laser cutting
machines. Precision sheet metal forming to create cylindrical, conical, truncated conical and parabolic
spun articles
designed and customised to meet your needs. A valid alternative to calendering.
"We work hand-in-hand with our customers, from the design stage throughout the final manufacturing."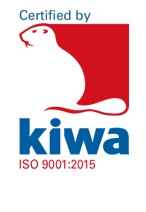 Flexibility, control and digital tracking
, a comprehensive process from order to delivery: the experience of tradition meets the efficiency of modern systems and quality guaranteed by an
ISO 9001 certification.

Spun articles
take on the shapes and features you need, perfect for application in a wide range of industry sectors.
Agriculture
Building Construction
Telecommunications
Electromechanical engineering
Garden equipment
Household products and furniture
Automotive industry
Lighting
Extraction and ventilation systems